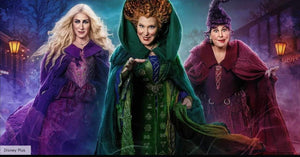 New Colorway - Hello, Salem!
KnitzAndPearls Fiberworks will be dropping one of our newest colorways, "Hello, Salem!" At Wisconsin Sheep and Wool Festival, September 8-10th!
View on Instagram!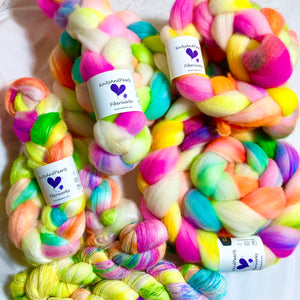 Caffeinated Unicorn!
We are excited to debut our newest colorway, Caffeinated Unicorn! This fabulous, in-your-face colorway has an extra special feature - It glows under a black light!
Now available on several bases, with more being added often.
Shop Now!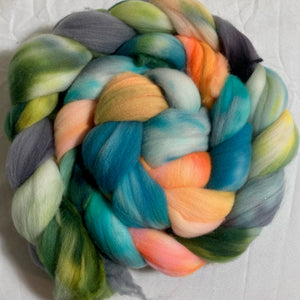 Roving!
We are so excited to be able to offer so many different kinds of roving and colors. See for yourself, and check back often, as we are constantly expanding our selection!
Let's See It!
Reviews
"I purchased these for my owl-loving grandmother as a gift. She absolutely adored them! They will serve her well in the cold months ahead, both functionally with their perfect quality and knit structuring and fashionably with their lovely color and cute owl motifs."

Elyse, 2020
"I love her bags they are so pretty and I am slowly growing my collection."

Samantha N, 2019
"This project bag is perfect, The seams are straight and smooth, no loose threads, the zipper works, and it is super cute! Very happy to have this and will gladly buy from this shop again. Thank you!!!"

Kristy M, 2019