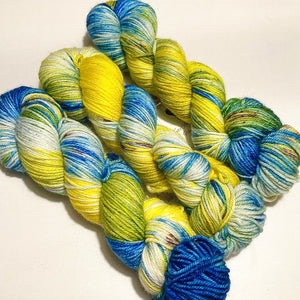 Twists and turns and bright yellows, deep blues of night sky, white tints, purples and a smidgen of green meet and mingle in this super soft DK weight yarn skein, inspired by the famous Van Gogh painting. 


One skein is 100 grams and 246 yards of 80/10/10 merino/cashmere/nylon DK. 


Ships in 1-3 business days.